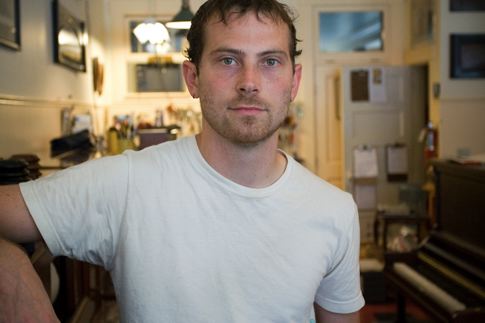 Artist: Ethan Rose
Album: Ceiling Songs
Released: October 24th, 2006
Label: Locust Music
Ethan Rose is a Portland, Oregon based musician and sound artist whose solo activities focus on the disassembly and reconstruction of familiar and forgotten noises. On Ceiling Songs, his debut full-length, Rose fuses dusty musique concrete with warm, nostalgic drone, creating an electro-acoustic blur that's at once sonically dense and emotionally transcendent, ancient and futuristic.
Last year's limited vinyl pressing on locust ended up in the #1 spot on Wilco drummer and solo experimentalist Glenn Kotche's year-end Pitchfork list, and inspired a dedicated cult following. Now being released on compact disc for the first time ever, Ceiling Songs is a stunningly gorgeous work that sits well alongside recent recordings from likeminded sonic explorers such as Keith Fullerton Whitman, William Basinski , and Todd Dockstader.
The recording process for Ceiling Songs found Rose carefully removing notes from an old "Happy Birthday" piano roll and a "Jingle Bells"-playing music box. The resulting abstract melodies were played via rustic hand-crank mechanisms before being digitally reconstructed.
Rose explains: "Whether it be taped-up player piano rolls, broken music boxes, or instruments of a more traditional sort, all the sounds on this album were carefully and randomly interrupted by my hands, before being arranged into larger pieces. For the most part it is a love of the archaic mechanizations of gears spinning and paper scratching, of textural sounds discovered in old things that propelled me into making these songs. But, as the ideas came from the outside in, so did they return from the inside out, blurring the line between my own artistry and the natural inclinations of the materials at hand."
To date, Rose has produced two small run multiples for locust: 2004's miniature & sea and 2005's the dot & the line, both of which found him tinkering with the intricate processes that have found its fulfillment on Ceiling Songs.
"1. Ethan Rose: Ceiling Songs: Really amazing stuff from Portland-based musician/artist. Also if you can find it, The Dot and the Line is numbingly beautiful– made from player piano reels and packaged in resin boxes."
Glenn Kotche (Wilco), Pitchfork Best of 2005 Artist List
***
VIDEO
Click below to watch Ryan Jeffery's fantastic short film Fallen, featuring music from Ethan Rose's Ceiling Songs: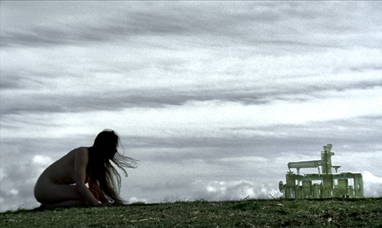 You can see more of Ryan Jeffery's films here.
***
Press Contact: Matt Wright, (503) 679-7499